Hall Hire
We are proud to have a versatile facility available for hire at extremely reasonable rates. We have part or whole day hire, weekend hire or long term hire available. The venue is ideal for workshops, award events, celebrations including dinners, receptions and dances.
Contact us to discuss your needs
on 06 3234916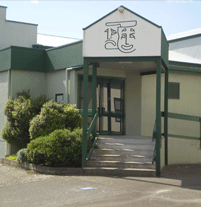 Click pho

tos to see larger images
Welcome


Feilding Little Theatre Players welcome you.
You will find us in the heart of Feilding, New Zealand. Entertaining locals and fellow thespians from around the district with a large variations of plays and other forms of drama.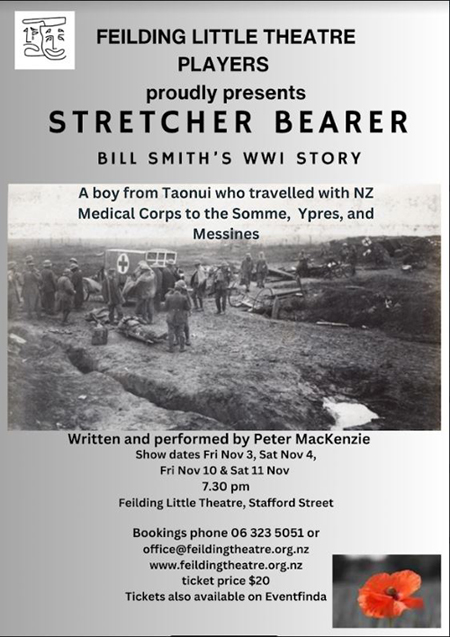 The Feilding Little Theatre Players are thrilled that the theatre building at
Stafford Street is now once again open. We celebrate with a theatre premiere.
Peter MacKenzie narrates the story of William Smith, a boy from Taonui who
travelled withthe NZ Medial Corps to the Somme, Ypres and Messines.

It is a story of hardship, suffering and love – told with passion, humour and a sense of
the moment.

The story references a number of men who went from Feilding to the Great War and
recognizes the hardship they faced.
Feilding Little Theatre Players
PO Box 348, Feilding - 06 3235051