Hall Hire
We are proud to have a versatile facility available for hire at extremely reasonable rates. We have part or whole day hire, weekend hire or long term hire available. The venue is ideal for workshops, award events, celebrations including dinners, receptions and dances.
Contact us to discuss your needs
on 06 3234916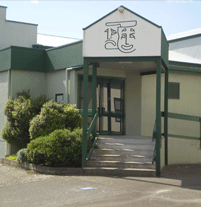 Click photos to see larger images
Welcome


Feilding Little Theatre Players welcome you.

You will find us in the heart of Feilding, New Zealand. Entertaining locals and fellow thespians from around the district with a large variations of plays and other forms of drama.
Book today
for our latest show
Four Flat Whites in Italy



Dates: Fri 31 Aug, Sat 1 Sept, Thurs 6 Sept, Fri 7 Sept, Sun 9 Sept,
Thur 13 Sept, Fri 14 Sept, Sat 15 Sept.19 September Sold Out
Thursday, Friday and Saturday nights: 6:30pm dinners, 8:00pm Curtains open.
Sunday Matinee: 4:00pm Curtains open.

Cost: · 2 for 1 - Opening Night Deal: $38.00
· Dinner and Show: $38.00
· Show Only: $20.00
· High Tea and Matinee: $35.00
· High Tea & Matinee Gold Card Discount: $30.00
· Matinee: $20.00
BOOK TODAY WITH...


Check us out on FACEBOOK
Feilding Little Theatre Players
PO Box 348, 21 Stafford Street Feilding - 06 3235051