Hall Hire
We are proud to have a versatile facility available for hire at extremely reasonable rates. We have part or whole day hire, weekend hire or long term hire available. The venue is ideal for workshops, award events, celebrations including dinners, receptions and dances.
Contact us to discuss your needs
on 06 3234916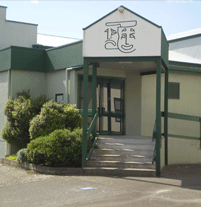 About Us
The earliest records show that first production was staged at the Feilding Community Centre in 1938. Theatre has been an integral part of the Feilding community ever since. This was most evident in 1950 when the existing building was condemned. The whole community was galvanized into action to save the theatre and they raised funds to almost completely replace the building.

We are just as passionate about theatre today. The theatre has an active committee who work hard staging a variety of productions each year. Membership socials are held during the year as well hosting visiting productions from time to time.
We warmly welcome people to become part of our theatre family.
HALL HIRE