Hall Hire
We are proud to have a versatile facility available for hire at extremely reasonable rates. We have part or whole day hire, weekend hire or long term hire available. The venue is ideal for workshops, award events, celebrations including dinners, receptions and dances.
Contact us to discuss your needs
on 06 3234916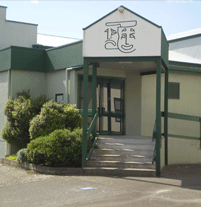 Click photos to see larger images
Welcome


Feilding Little Theatre Players welcome you.

You will find us in the heart of Feilding, New Zealand. Entertaining locals and fellow thespians from around the district with a large variations of plays and other forms of drama.
Feilding Little Theatre Players Inc. in association with Hal Leonard Aust
.
AUDITIONS 
by Ernest Thompson
A heartwarming comedy which explores the often turbulent relationship a daughter shared with her father as she grew up and the difficulties faced by a couple in the twilight years of a long marriage.
Directed by Beth Evenson
The Feilding Little Theatre
21 Stafford Street, Feilding
Saturday 19 January 2019 
from 10am until 2pm
. 4 males aged between 15 – 60+
2 females aged 35 – 60+
The show will run for eight performances 29 March – 13 April 2019.
The production requires a sizable crew so if helping backstage appeals to you, you would be most welcome.
For more information please ring Beth 0273264611 or 06 3234916 in the evenings.


Check us out on FACEBOOK
Feilding Little Theatre Players
PO Box 348, 21 Stafford Street Feilding - 06 3235051